Corner King
Co-owner Sven Göran Eriksson
Play our odds betting tips with strategy, discipline and patient. This app is build by knowledge and algorithms calculated automatically. Probably the best tips provider in the market.
Dashboard
archived corners
Birmingham City
-
Cardiff City
Total Corners Team Over 5.5
100
Crystal Palace
-
Manchester City
Total Corners Team Over 7.5
50
Borussia Dortmund
-
Union Berlin
Total Corners Team Over 5.5
200
Predictions 1X2 hitrates
Norway
Denmark
Sweden
Poland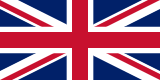 England
Germany
Portugal
Netherlands
Spain
Italy
France
MAIN VALUES
The name CornerKing is my own alias for providing corner tips to people, delivering to them the best conditions with high odds and accuracy. Algorithm calculations on the corners were developed by me based on all my games latest 12 month 2019/2020. Matches played with my strategy had generally odds over +2.0 and RoI after 1 year ended up at 189.1%. If you play with discipline, strategy and patient then you will increase your chances of winning in long term.
CornerKing is all in one app. You can get tips on different game variants like Corners, 1X2, Goals, Goals +/-, HcP, Ht / Ft, DC in football, while you can look for information through the statistic service. Play and have fun, which is why I developed Virtual Bets to all members, show how good you are at betting and win the prizes every month as the winner of the month. Corner King's vision is to upgrade the app further with Corner Calculator, RoI, TV stream, more sports such as NBA, Ice hockey, E-sports, etc.
Corners
Statistics
Predictions
Virtual Bets
SUBSCRIPTION
The CornerKing app gives you the best possible information for every match. Following our recommendations, you can stand as the winner in the long run.
CornerKing offers bets on Corners odds over 2.0, 1X2, goals, goals +/-, HT / FT, and DC as well as available stats and virtual play. Prizes of Virtual Bets will happen every month. All this for only 9.99 euros/month (incl. VAT).
CORNERS
If you want to bet on corners that are odds +2.0 then we recommend that you play according to the CornerKing betting strategy. CK bot creates the best conditions for each match with its unique algorithm calculations. It really works! The strategy is to double your bets every time you lose until you win. If you win, you start again with your first bet. That you have a cash register that covers at least 6 losses on the rake eg. 5-10-20-40-80-160=315. Always start the 1st month with less effort, then increase the contribution to the next month. If you follow this strategy on corner play 1 full month, you will win in the long run. ROI can vary between 125%-160% after 1 month of play. CK bot finds the weaknesses and generally always finds above +2.0 in odds.
PREDICTIONS
With years of experience and thousands of matches, the probability has been generated by algorithmic calculations as accurately and mathematically as possible. 1X2, Goals, Goals +/-, HcP, Half / Full Time, Double Chance. Based on 10 years of historical data the algorithm gets smarter every day. CornerKing recommends playing with a strategy similar to the corners. Find your double of over 2 in odds and double the bet in the event of a loss. If you win, start over. We at CornerKing want you to win money. With our recommendations, you can increase your chances of winning significantly.
STATISTICS
Comprehensive statistics from nations and clubs teams all over the world gives you a complete overview and helps you to see all important aspects of the game such as H2H, Live data, Lineups, Tables on goals, Corners, etc, and Highlights video from various matches. Always keep up to date with the latest match statistics using the CornerKing app.
VIRTUAL BETS
This feature is available for all subscribers who will get every month virtual money to play for, with the goal to collect as much money as possible for 1 month. You can place your own optional bets inside the CornerKing app, show your skills, and become a King of the Month. Everyone who plays Virtual Bets will be in a ranking table and the winner will be awarded each month.
Sven Göran Eriksson
Co-owner & Ambassador
DOGGE DOGGELITO
Ambassador
ROLF HARALD SOLBERG
Manager & Ambassador
BECOME OUR MEMBER
With the CornerKing app, you don't need to be a football geek, CornerKing gives you the best game tips and statistics from teams all over the world. Follow our betting recommendations and increase your chances of winning. Play safe and good luck!
You can unsubscribe at any time. Read the terms and conditions.
Contact Us
BECOME OUR PARTNER
CornerKing is proud to develop a powerful tool for anyone who likes odds betting on football. This service is for all "Professionals, Amateurs and New in betting". To give everyone the opportunity to increase their chances of winning is CornerKings philosophy. With our affiliate program we can together reach out our message, educate how people should play odds bets around the world. In your affiliate account you can follow all the movements from your personal links/banners by clicks, subscribers and earnings. Start earning money with Corner-King.com.
BANNERS
USER STATISTICS
EARNINGS
CUSTOMISED DEALS